Claire Bonito (Milanese lace), Specialist tutor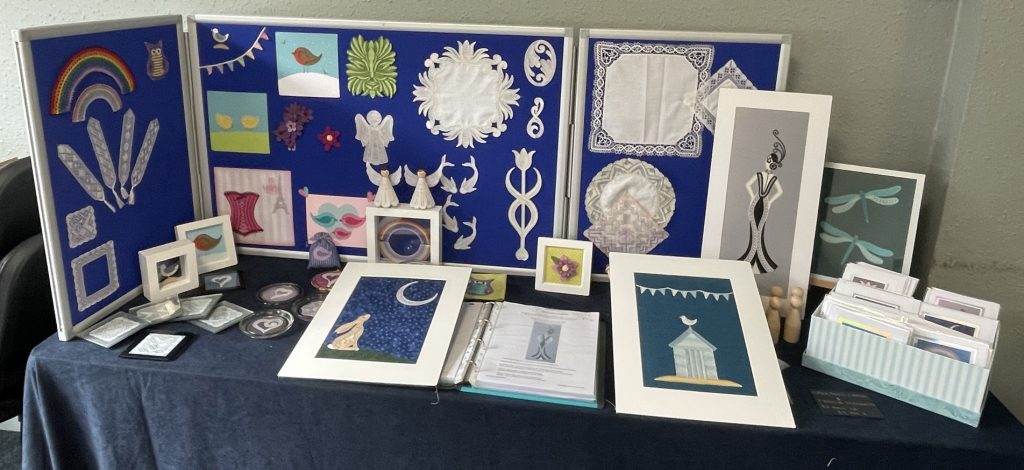 Claire has been making lace since the early 1990s, learning her craft from Pat Read MBE and later from Jacquie Tinch and has been teaching regularly since the mid 2000s.
Claire teaches a range of laces but specialises in Milanese lace and has become known for her contemporary designs using both Milanese and Withof lace technique. Claire teaches in a range of settings across the UK, including for Kent Adult Education and for the Edinburgh Lace Course. Students say that Claire has an easy manner and friendly nature, and her classes are popular with both new and regular students alike.
Claire was awarded both the Individual's and the Visitor's Choice Trophies in the Lace Guild's 2013 "Contrasts" Exhibition, and in 2010 was awarded a Medal for Excellence for her "Waterlily Mat"
Claire looks forward to welcoming both old friends and new students to all the classes that she teaches.
Photos of attendees work on past courses:
(to follow)