Ann, our courses co-ordinator provides us with an excellent and varied programme of Saturday/weekend courses throughout a normal year. Because of COVID-19 we have suspended all courses. Ann will put together a programme as soon as it is safe for us to hold courses again. A number of members had paid course deposits and fees before we had to suspend courses; this money is being held for those who requested it. Money has been returned to the bank accounts of those who asked for their money back.
Our course fees for a 2 day courses are as follows:
| | | |
| --- | --- | --- |
| | Member | Non-member |
| Standard course | £45 | Members fee + £5 surcharge |
| Specialist Course* | £50 | Members fee +£10 surcharge |
* Currently Claire Bonito's course is our only Specialist course
We are lucky that a number of our excellent tutors are also members of the group. Ann bring in other tutors for specialist courses, here is a bit about each of our regular tutors.
Claire Bonito (Milanese lace), Specialist tutor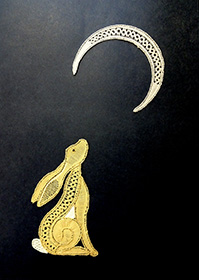 Claire has been making lace since the early 1990s, learning her craft from Pat Read MBE and later from Jacquie Tinch and has been teaching regularly since the mid 2000s.
Claire teaches a range of laces but specialises in Milanese lace and has become known for her contemporary designs using both Milanese and Withof lace technique. Claire teaches in a range of settings across the UK, including for Kent Adult Education and for the Edinburgh Lace Course. Students say that Claire has an easy manner and friendly nature, and her classes are popular with both new and regular students alike.
Claire was awarded both the Individual's and the Visitor's Choice Trophies in the Lace Guild's 2013 "Contrasts" Exhibition, and in 2010 was awarded a Medal for Excellence for her "Waterlily Mat"
Claire looks forward to welcoming both old friends and new students to all the classes that she teaches.
Sally Wylde (General laces), NCLG member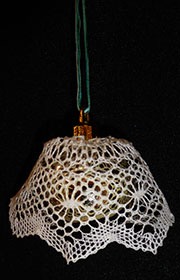 Sally was taught lace by Sue Willoughby. Sally has taken over Sue's weekly class at Frodsham Community Centre and will regularly lead a day for NCLG members entitled UFOs (Unfinished objects). This means a very pleasant day continuing our current bobbin lace pieces with Sally's guidance.
Ingrid Le Count (Russian lace), NCLG member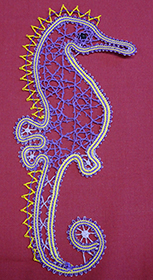 Ingrid started with traditional English laces but is now intrigued by Russian lace with its' colours and textures. Ingrid uses traditional patterns as well as those designed herself and holds many courses here at NCLG and at Knuston Hall.
Karen Quickfall (Ruskin lace)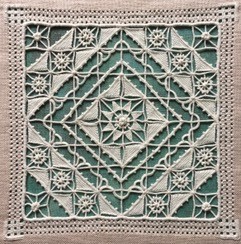 Karen Quickfall is an experienced teacher of Ruskin Lace having taken over from the late Elizabeth Prickett on her retirement in 2006. She teaches this Lake District speciality lace at Higham Hall, local to her home in Lancashire and to many groups around the country. Ruskin Lace is a needle lace worked into linen fabric using a combination of drawn thread work, cut-linen work and needlelace fillings, in a geometric design. Karen's classes are designed for both beginners, who will start their Ruskin journey with a partly prepared starter kit, as well as those with more experience who are working on larger designs of their own choice.
Denise Vickery (Bedfordshire Lace), NCLG member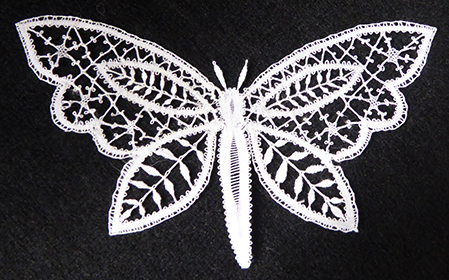 Denise, a founder member of NCLG, started making lace in 1981, has a good grounding in the English laces and has been teaching lace for over 25 years. Denise now specialises in Bedfordshire lace having been trained by Barbara Underwood. Denise runs weekly classes in Chester and Ellesmere Port as well as longer courses at Knuston hall and other colleges.
Susan Roberts (Belgian laces), NCLG member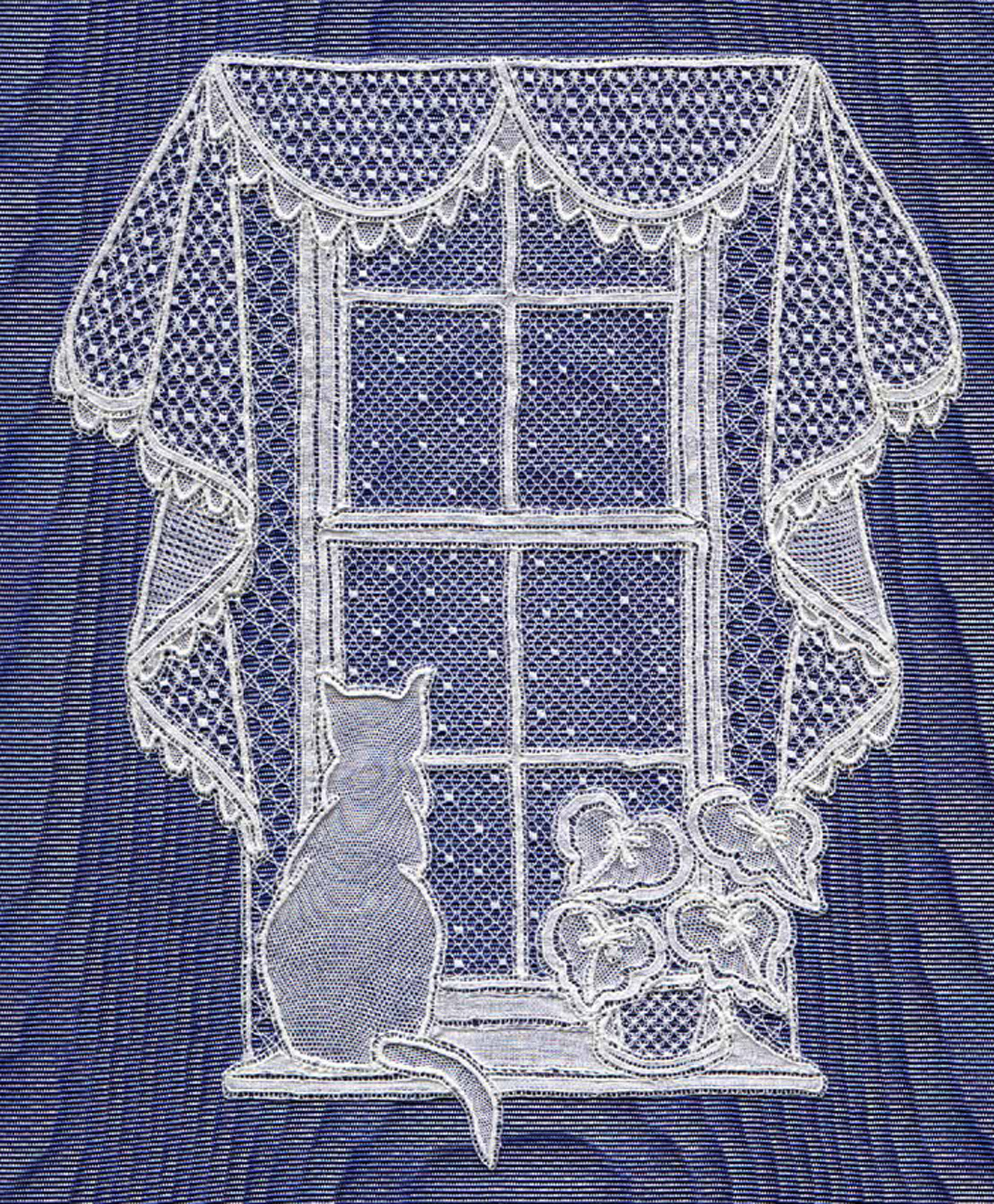 Susan specialises in teaching Binche, Flanders and Chrysanthemum laces. Susan started making lace in 1982, she started teaching English laces (including Honiton) 25 years ago then fell in love with Binche lace, learning under Anne-Marie Verbeke-Billiet at the Kantcentrum in Brugge.
In 2016 Susan won three prizes at the Lace Guild triennial competition for the two pieces of lace she entered. Her Honiton sampler (designed by Barry Biggins) won the Elsie Luxton Trophy for the best piece of Honiton lace and the Sue Dane Award for the best piece of lace by a teacher of lace. Her working of The Tournament in Binche lace won the Richard J Vinney Trophy for the best piece of circular lace.
In the 1998 Reflections competition Susan won the Batsford Prize for the best piece of lace from a Published pattern for the working of Barry Biggins design of a cat at a window which she called "Moggydon"
Susan has taught two summer schools for The Lace Guild and was Editor of 'Lace' for 5 years
Helen Lewis, NCLG member
Helen is a competent lacemaker and has run courses on Irish Crochet and had planned a Macramé two part going from basic Macrame to its use in fine jewellery. Sadly Covid stopped this.